The Hend & Yurt books…
A young king's secret desire for his new queen's brother is a danger to them all in a kingdom ruled by an ages-old treaty that depends on every generation to sire a blood heir. Change is the only way forward if Leon wants to protect his kingdom from treachery within and steal a measure of happiness for himself while he does it. But will the stubborn prince he wants so desperately become his staunchest ally—or his greatest weakness?
Companion stories set in the Hend & Yurt world…
You don't need to read The Queen's Lover to follow the series. If you don't enjoy reading M/F romance (and sex), feel free to skip it! But if you do, I'd like to think Ithera's story is a fun addition to the series.
*It might take a while. I've got a mystery brewing and Geran's being difficult about it all!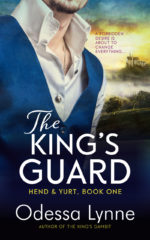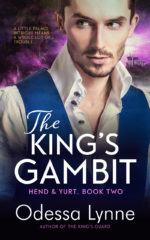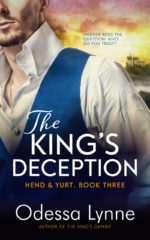 The old covers are below, saved for posterity. :)