I've got some new covers for the Hend & Yurt series! :D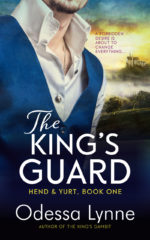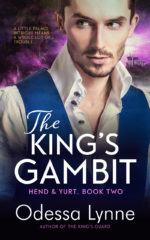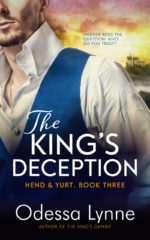 I'm really pleased with them, and I hope you like them as much as I do. They look a lot like fantasy covers, but that'd be because this is very much a fantasy series—except with gay men, yummy relationships, and lots of gay sex! ;) It's very lighthearted for the most part, with a few bits of drama here and there, but I like it and think it's really fun.
I've committed to replacing these this year, so I'll be making these new ones live very soon. :)
And then there's this one… :) Which says Book Four, but I'm not committed to that just yet, so I'm separating it here. I might have it say "A Hend & Yurt Novel" and save the numbered books for Leon and Geran. I mean, it's definitely coming sometime after The King's Deception, but it isn't Leon and Geran centric. :D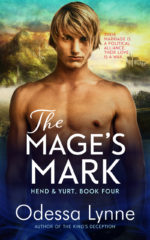 My god. I just wish I could write faster. I have so many books I want to write!